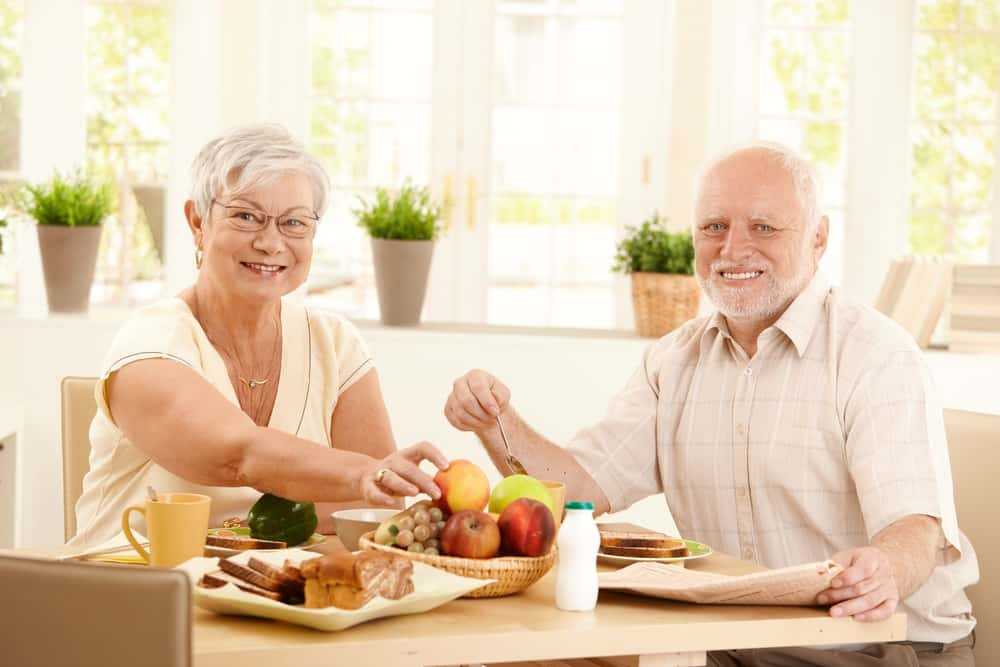 Our management team is a mix of experienced and successful professionals who have acquired best practices in top-tier organizations. Our experienced and visionary management team has implemented the industry's best practices and quality assurance procedures to ensure the highest standard of services to our clients.
Gregory Brun, CEO & Co-Founder
Responsibilities: Strategy, Management, Organization, Finance.
Gregory has many years of experience working with international professional organizations such as PricewaterhouseCoopers and Accenture. He has developed deep expertise in many areas such as quality assurance, strategic management and financial consulting to top-tier companies in numerous industries. His extensive work in the consulting of healthcare companies is felt every day at Unicity.
Gregory has served as board director of large condominium and co-op organizations in New Jersey and is actively involved in several charitable organizations.
Gregory holds graduate degrees in Accounting/Finance, International Policy, and Commercial Diplomacy.
Parisa Salimi, Esq, Chief Operating Officer
Responsibilities: Compliance, legal matters.
Parisa serves as Chief Operating Officer at Unicity Healthcare. Her experience spans both the corporate and legal worlds. After rising through company ranks to become the Assistant Director of Telecom for an international telecommunications company, Parisa embarked on a legal career and has worked at some of the country's largest law firms, where she represented Fortune 500 companies in corporate transactional matters.
Parisa brings this wealth of experience to the healthcare arena, where she manages operations, legal compliance, and human resources.
Jela Maretic Sango, Executive Director
Responsibilities: Administers, directs and coordinates all service delivery operations. Responsible for strategic planning and profitability, accountable for all operations and programs.
Jela has 29 years of varied healthcare experience ranging from case management, clinical liaison for subacute and acute rehabilitation facilities, and homecare business development. Her passion has always been with the geriatric population, patient advocacy and enriching the lives of seniors.
Jela is involved with and supports several charities, among them Alzheimer's NJ, Philip's fund, and Shelter our sisters.
August 2016-February 2018, Director of Business Development. As of February 2018, Jela was appointed to Executive Director, overseeing operations and business development for both Geriatric Care Management and Homecare divisions.
Mark Albunia, Director of Finance & Administration
Responsibilities: Finance and Administration.
Mark has been working in Finance and Administration in the Healthcare Field for the past 15 years. He has worked for large organizations such as Hackensack University Medical Center and Quest Diagnostics. Mark Joined Unicity in 2011, after selling EZ Pizza, a successful company he founded and led for several years. Mark brings to Unicity his entrepreneurial energy along with an extensive background in Business Administration, Finance, Billing, and Payroll.
Mark has attended Saint Peters College and Fairleigh Dickenson University. He is a strong supporter of the Alzheimer's Association.
Colleen Komorowski, RN, BSN, Director of Nursing
Responsibilities: Directing and overseeing the delivery of and monitoring outcomes for services in client's homes. Maintain client and employee records in accordance with the NJ Dept of health and the Commission on Accreditation for home care.
Colleen always aspired to be a nurse from a young age when her uncle needed insulin injections Colleen was just 11 and learned to administer it. No one else was willing to learn and she volunteered to do so. Her passion to help the sick and infirmed began with that experience.
She has been a nurse for 30 years. Colleen has always gravitated to geriatrics and care of the elderly. She has worked in long-term care, assisted living and hospice care. Now she has brought her passion for good nursing care and oversight to homecare. She joined the Unicity team and is the Director of Nursing.
Colleen graduated Dominican College of Blauvelt.
Colleen works with the Wounded Warriors charitable organization.
Rita Gradelis, MSM, LCSW, Director of Geriatric Care Management
Responsibilities: Supervises and leads the Geriatric care management group
Rita joins the unicity team with over 20 years experience as a Licensed Clinical Social Worker in the geriatric field. Rita has her Master's Degree in Social Work from Adelphi University and her Bachelor's Degree in Psychology from SUNY Cortland. Rita has worked as a social worker in various healthcare settings including home care, acute care, subacute and long-term care and clinical liaison for a large healthcare company. Most recently Rita was the Director of Social Service for a 110 bed subacute and long-term care facility. Rita's vast knowledge of home care, facility care, and community resources will benefit our clients and their families.
Working in the geriatric and dementia field is also very personal for Rita as her 85-year-old father was diagnosed with Alzheimer's 5 years ago. Rita has the unique perspective and insight of being a caregiver to her father and also a practitioner in the field. Rita is a strong supporter of the Alzheimer's Association and their various activities.
Linda Mac Donald, M.Ed, CSW, Director of Social Work, Certified Senior Advisor
Responsibilities: Geriatric Care Management, Social Workers' supervision, Client Assessments and Care Plans, Dementia activity planning, Dementia Training and Education, Caregiver Support Group Facilitator, Psychosocial Support and Client Advocacy.
Linda has spent about 20 years managing various Alzheimer's/Dementia communities. Twelve years at Potomac homes, now Memory Care Living, a unique concept at the time of individual homes located in residential areas housing up to 15 residents.  She managed three of their homes and then two end-stage care homes.  She has also successfully worked in two other facilities in Bergen County as manager of their dementia communities.
Linda is a specialist when it comes to activities for seniors at home or in facilities. She has actually been instrumental in designing and implementing several successful activity programs for the various stages of Dementia around NJ. She particularly enjoys leading stimulating discussion groups with seniors at home or in facilities.
Before working in the field of geriatrics, Linda worked as a manager of a group home for ARC of Bergen /Passaic County and as a manager of two group homes for SERV serving the mentally ill population.
Linda also runs a monthly senior program at her church and has volunteered at Preakness, doing activities with their Alzheimer community.
She holds a Master's Degree in Institutional Counseling as well as a certification in Social Work. She also holds her Assisted Living Administrator's License.
Randi Rubin, C-GCM, ALCP, CDP, CCSP, RN, Certified Senior Advisor
Responsibilities: Full spectrum of Geriatric Care Management, Client Assessments and Care Plans, Dementia Training and Education, Individualized Cognitive Stimulation Activity Planning, Psychosocial Support, Client Advocacy and Full Range of Daily Life Overseeing and Intervention.
Randi Rubin is the Clinical Director of Unicity Healthcare's Geriatric Care Management division. Randi is a Certified Senior Advisor/Aging Life Care Professional as well as a Registered Nurse with a sub-speciality in Dementia. She has over twenty years in the field, having been a director of congregate geriatric home for those with dementia. She also has experience as Director of Nursing and Executive Director in Assisted Living facilities. Randi began her Unicity career as the Director of Nursing for the Homecare Division before transitioning to the Geriatric Care Management Division.
With her insider's knowledge of home care and facility care, diverse community contacts and years of experience, Randi is able to assist clients and their families in finding their best personal choices for their individual situations. "Guiding families through the maze of options and helping them navigate their senior years, is my passion."
Randi Rubin is a Licensed Registered Nurse in New Jersey and New York. In addition, she holds a degree in Psychology. She has also earned her certification in Geriatric Care Management, Aging Life Care Professional, and Cognitive Stimulation Specialist. She is a Certified Dementia Professional who has taught courses in the stages of dementia and the interactive and communication techniques to enhance the lives of the caregiver and care receiver.
Randi has received a Distinction from the Alzheimer's Association in appreciation and recognition of her outstanding efforts on behalf of persons with Alzheimer's disease.
Randi holds degrees from the American University and the University of the State of New York. She is licensed in both New Jersey and New York.
Ellen Schauer, RN BSN, CALA, C-AL, Senior Advisor
Responsibilities: Geriatric Care Management, Client Assessments, Care Plans
"My grandmother was a nurse and I have always been a people person, I have always wanted to help others. Knowing my grandmother was a nurse was a main factor in choosing my career path."
Ellen has been a nurse for over 25 years and has worked in various healthcare settings including hospitals, group homes, home care and assisted living. She has always had a calling and passion to work with seniors. Before this role, Ellen was the Director of Nursing at a 140 bed assisted living and memory care community. She is able to help assist caregivers to help manage their loved ones with any aspect of the aging process. Her goal as a nurse is to maximize independence and minimize risk.
Ellen graduated from American University in Washington, D.C. with a Bachelor's Degree in Nursing. She is a licensed registered nurse in New Jersey and New York. She has a certification in Assisted Living as well as holds an Assisted Living Administration License.
Ellen is a strong supporter of the Alzheimer's Association and Cure Alzheimer's Fund.