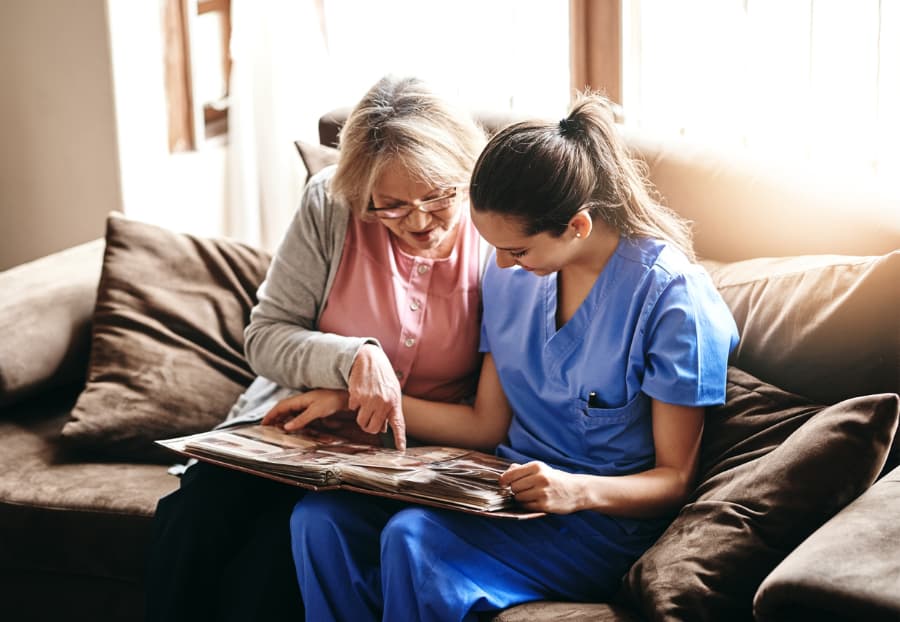 When seniors and their families need planning and problem-solving solutions for today's care needs and the future, they turn to Unicity Healthcare. Our Senior Advisors bring decades of experience in healthcare and geriatric care to support the physical, cognitive, and psychosocial needs of every individual. To help you learn more about our services, we've compiled some of our most frequently asked questions.
What is a Senior Advisor?
Unicity Healthcare's Senior Advisors are licensed social workers and registered nurses who assist seniors and their families with geriatric care planning and problem-solving. Available to our clients 24 hours a day and seven days a week, they are always there to assist when needed. The services they provide include:
Care coordination and management
Assessments and care plans
Activity plan development
Consultations and referrals
Medication management
Senior care placement assistance
Alzheimer's and dementia training and education
Client advocacy
Crisis resolution
Legal, financial, and insurance review
24/7 emergency care
Counseling
Are Senior Advisors highly qualified to care for my loved one?
Our staff of Senior Advisors comprises licensed social workers and registered nurses, all with extensive education and experience in serving the elderly. They are experts with specialized training in the care of patients with Alzheimer's disease and dementia and receive ongoing training in validation therapy and the latest research on these conditions. Additionally, Unicity Healthcare is a proud member of the Aging Life Care Association (ALCA) and adheres to its Code of Ethics in everything we do.
How do Senior Advisors personalize care and services for each client?
As there is no one-size-fits-all approach to geriatric care, our Senior Advisors are meticulous in building relationships with each client to ensure every need is met. Our initial consultation involves an in-depth geriatric case analysis. It addresses key factors including lifestyle, health status, insurance coverage, and much more to help determine the most appropriate level of care for each client.
What can I expect from my Senior Advisor once a care plan is finalized?
Senior Advisors provide a wide range of assistance to clients when and where they need it. They make weekly, bi-weekly, or monthly visits and are always on call to serve as an advocate, ensure proper care, and assist with medical emergencies. Additionally, your Senior Advisor will oversee the work of our dementia specialists and caregivers and provide daily communications via email for clients with care coordination programs.
How much do these services cost?
Costs are determined by the level of care and assistance your loved one requires. Our services may be covered by long-term care insurance, as well as the Veteran Affair's Aid and Attendance Program, Alzheimer's Association Respite Program, and more. We will assist you in verifying eligibility for coverage and determining which costs may need to be paid privately.
Do you accept Medicaid or Medicare?
We do not accept Medicaid or Medicare at this time. However, we are happy to direct you to service providers who accept this type of coverage.
Which areas do you serve?
We proudly serve clients residing in Bergen, Essex, Hudson, Morris, Passaic, and Union counties in New Jersey, as well as the Greater New York area. However, we work with children and other family members across the country.
Contact Unicity Healthcare Today
For more information about our Senior Advisors and the services we provide, please call 201-670-7100 to speak with a representative. You may also visit one of our convenient New Jersey locations to speak with a team member in person.